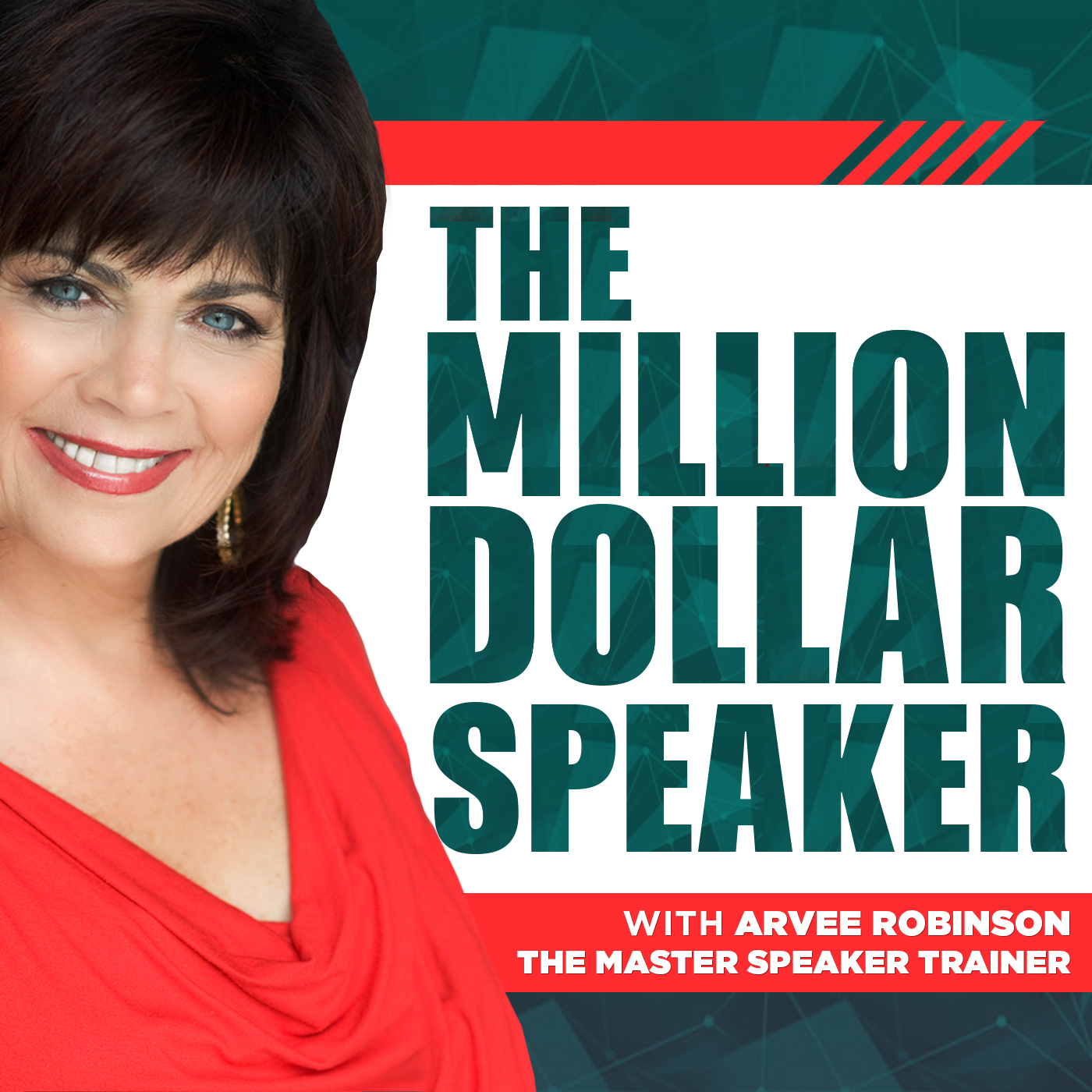 My guest today is Rosalyn Kahn. Rosalyn is a college professor at the Los Angeles City College where she teaching public speaking to college students. She has authored many books and has given 3 TEDx talks. Today, she teaches others how to get and speak their own TED talk.

About my Guest:
Rosalyn Kahn is a College Professor Public Speaking Instructor at Los Angeles City College. She is also an Author, International Motivational Speaker, and business owner.
Several years ago, she attended her first TEDx conference in Pasadena. She was immediately drawn into the TEDx fever and has given three TEDx presentations and coached many others.
Rosalyn has performed on both sides of the microphone as both professional speaker on 3 TEDx talks, International speaker interviewed on numerous radio, TV stations, podcasts and hosted several Red Carpets. Her experience include co-hosting American International Children's Film Festival in San Diego co-hosting the Gala Activity with teen star Cady Lee l.  She modeled at Noelle's Fashion 30TH Anniversary, Porsche Dealership on Wilshire, Anne Fountain line in William Carr Gallery. Last April she was awarded Woman of the Year and recognized by Assemblyman Adrian Nazarian. She received her Distinguished Toastmaster Award the highest award in 2020, Los Angeles Business Journal Women Award 2020 and Global Society of Female Entrepreneurs Kindness Award. 2021 recognized as nominee to Inspire and Influence Lady in Blue Sapphire Award and Fashion Show. She published three books Random Acts of Kindness are Changing the World by Solutions Press released on Amazon. Her second Roses and Dogs –How to Reduce Stress in Today's Troubled Times was released on Kindle 2017. This book focused on the fast-paced life we all live and finding to appreciate the simple things. Her most recent book A Message for Tomorrow's Leaders, published Christmas 2020. Helping youth, stay committed to their education to determine their next step in today's time with over 46 essays from world leaders in every discipline. Recently, she was included in a book that made best seller on Amazon and International Best Seller "It's All about Showing Up". Last week her interviews came from UAE, Pakistan, and Johannesburg.
Rosalyn's New Book available on Amazon: A Message for Tomorrow's Leaders:
https://www.amazon.com/dp/0999649795/ref=cm_sw_em_r_mt_dp_3J9CD32T6QS489PNY5KW
Website: https://rosalynkahn.com
About the Host:
Arvee Robinson is The Master Speaker Trainer, public speaking coach, international speaker, and author of Speak Up, Get Clients. She teaches business owners and entrepreneurs how to use public speaking as a marketing strategy so they can attract more clients, generate unlimited leads, grow their business, and make a difference with their words. Arvee has trained over 5,000 individuals, given over 3,500 speeches around the world and has shared the stage with speaking giants, such as Mark Victor Hansen, Les Brown, Brian Tracy, Tommy Hopkins, Loral Langemeier, Sharon Lechter, and many more. Arvee is the top "How to" trainer in public speaking today. She offers speech coaching, speaker training workshops, and public speaking mastermind programs. Her programs will grow your business and make you money for the rest of your life.
For more public speaking tips and public speaking skills, visit https://arveerobinson.com or attend her next LIVE event: http://Milliondollarspeakersummit.com
Follow Arvee Robinson on Social Media:
Facebook: https://www.facebook.com/arveerobinson/fanpage
Instagram: https://www.instagram.com/arveerobinson 
LinkedIn: https://linkedin.com/in/arveerobinson
Twitter: https://www.twitter.com/arveerobinson 
YouTube: Arvee Robinson
Get a copy of my new book, "Speak Up, Get Clients" on Amazon:
http://bit.ly/speakupgetclientsbook 
For all links go to: https://linktr.ee/ArveeRobinson
See you on the next episode of The Million Dollar Speaker Podcast.

Thanks for listening!
Thanks so much for listening to our podcast! If you enjoyed this episode and think that others could benefit from listening, please share it using the social media buttons on this page.
Do you have some feedback or questions about this episode? Leave a comment in the section below!
Subscribe to the podcast
If you would like to get automatic updates of new podcast episodes, you can subscribe to the podcast on Apple Podcasts or Stitcher. You can also subscribe in your favorite podcast app.
Leave us an Apple Podcasts review
Ratings and reviews from our listeners are extremely valuable to us and greatly appreciated. They help our podcast rank higher on Apple Podcasts, which exposes our show to more awesome listeners like you. If you have a minute, please leave an honest review on Apple Podcasts.